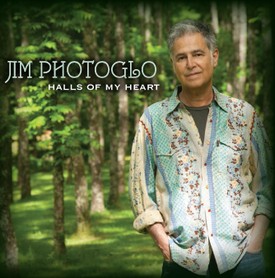 HALLS OF MY HEART is the album Jim has been working towards his whole career. Historically a celebrated co-writer, Jim takes the reins penning the majority of the songs alone, delving deep into personal subjects delivered with universal truths. You'll find Jim playing most of the instruments and singing all of the background vocals, melding his experiences playing guitar, bass and singing for such well regarded artists as Carole King, Dan Fogelberg, Vince Gill, Nicolette Larson, Wendy Waldman, as well as his own bands, Run C&W and The Vinyl Kings, with an artistry that twice landed him high on the Pop Charts in the early '80s.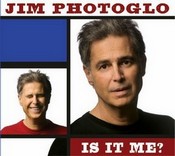 IS IT ME?, a collection of 10 great new songs, featuring an eclectic assortment of the kinds of heartfelt tunes you've come to expect from Jim. His music has been expressed in Pop, R&B and Country music through such diverse artists as Garth Brooks, Faith Hill, Dusty Springfield, The Everly Brothers, James Ingram, Kenny Rogers, The Dirt Band, Alabama, Run C&W and, of course, Photoglo himself. But, despite the wide stylistic range of his hits, Photoglo's music really represents only one artistic voice – his own.
SPARKS IN THE RADIO, the long-awaited follow-up to the critically acclaimed Fly Straight Home, features a stripped-down, acoustic approach to timeless songs. Photoglo's career is as varied as it has been successful, but his love of songwriting and performing acoustically has remained closest to his heart.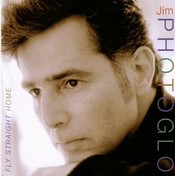 FLY STRAIGHT HOME is a new collection from acclaimed Nashville singer-songwriter Jim Photoglo, blending R&B, country, folk, and pop.
This CD really touches my heart…the sound and words take me to a place in my past… A place of gators and rattlesnakes… honesty and sweet romance…to a place on the river on a hot summer day…tan, barefoot and smelling the sweet fragrance of cypress and river mist….mmmmm takes me home. It makes me feel fresh and alive…maybe a little wise…there's not a lot of music that can take me there…Fly Straight Home does it for me.